A woman found dead early Sunday after being trapped for hours by a security fence at a cricket ground in Bulawayo has been named by police as 19-year-old Shantelle Sibangilizwe Ndlovu of Cowdray Park suburb.
Bulawayo police say the teenager was attempting to enter the Queens Sport Club for a musical concert using an undesignated entry point when her jacket got stuck on the razor wire, leaving her trapped in a standing position.
Police established that she had last made a call at around 10.21PM, although she was only discovered at around 3AM. A final message sent from her phone was asking an individual already at the show to come to the gate with R300 to pay for her.
Chief Inspector Precious Simango of Bulawayo police said their officers were called to a section of the precast concrete wall close to Gate 3 following reports of a woman hanging from razor wire.
She added: "Police attended the scene and found the now deceased semi-conscious, hanging by a jacket from the stadium perimeter wall with her feet on the ground.
"Police then removed her from the wall and laid her on the ground in a recovery position. She had visible scratches on her neck which were attributed to the razor wire.
"Police searched her and found in her possession a sachet of an unknown brown powder substance. She was taken to Mpilo Central Hospital where a doctor certified her dead upon arrival."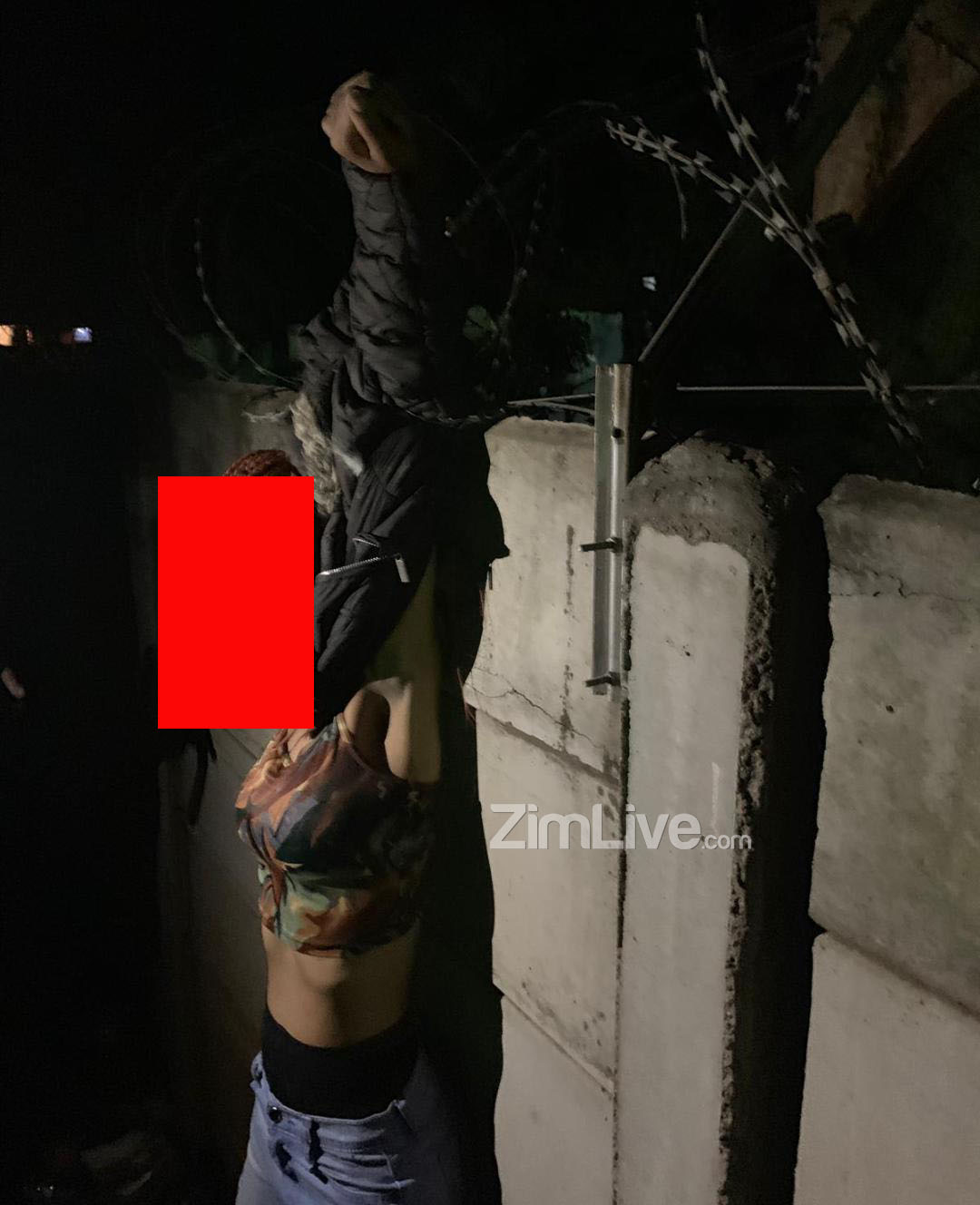 A ZimLive correspondent witnessed the desperate attempts to save Chantelle's life by party goers after the ambulance services said they could not respond because there was no fuel.
A man was also found unconscious on the other side of the wall, but later woke up and told police he had never met the woman. The man who appeared drunk was taken in for questioning after being handcuffed at the scene.
Volunteers desperately tried to keep Chantelle's breathing passage clear as police at the scene repeatedly turned down offers of private vehicles to take her to hospital.
A female police officer maintained that she had "called the boss who's on his way" – but it would be another hour before the senior police officer arrived. When he did, he spent several precious minutes on the phone before a decision was finally made to take the woman to hospital.
The incident highlighted a catalogue of failures in the city's emergency health services response, and the glaring lack of resources for the police.
Organisers of the 'Bulawayo Shutdown' musical concert featuring local and South African artists will also face questions for not having a standby medical crew at the event attended by about 2,000 people.