News
Sanyangore Resurfaces In Indonesia
Renowned preacher Paul Sanyangore has revealed that he is not in Indonesia to save souls only but also to 'preach' to investors that Zimbabwe is open for business.
Sanyangore who leads Victory World International Ministries is going to host a business investment meeting with a couple of business people.
In an interview with 263Chat, Sanyangore said their trip to the Asian country is about the spreading the word of God as well as advertising the Zimbabwe.
"We are in Asia for a business trip as well as preaching the word of God and conducting miracles service.
"The reason why we are here (Indonesia) is to promote our president's dream of opening Zimbabwe's borders, attracting Asian businessmen to come and invest in Zimbabwe.
Sanyangore revealed that he had met Indonesia's textile tycoon.
"Today I had fruitful meeting with the owner of biggest textile company in Indonesia.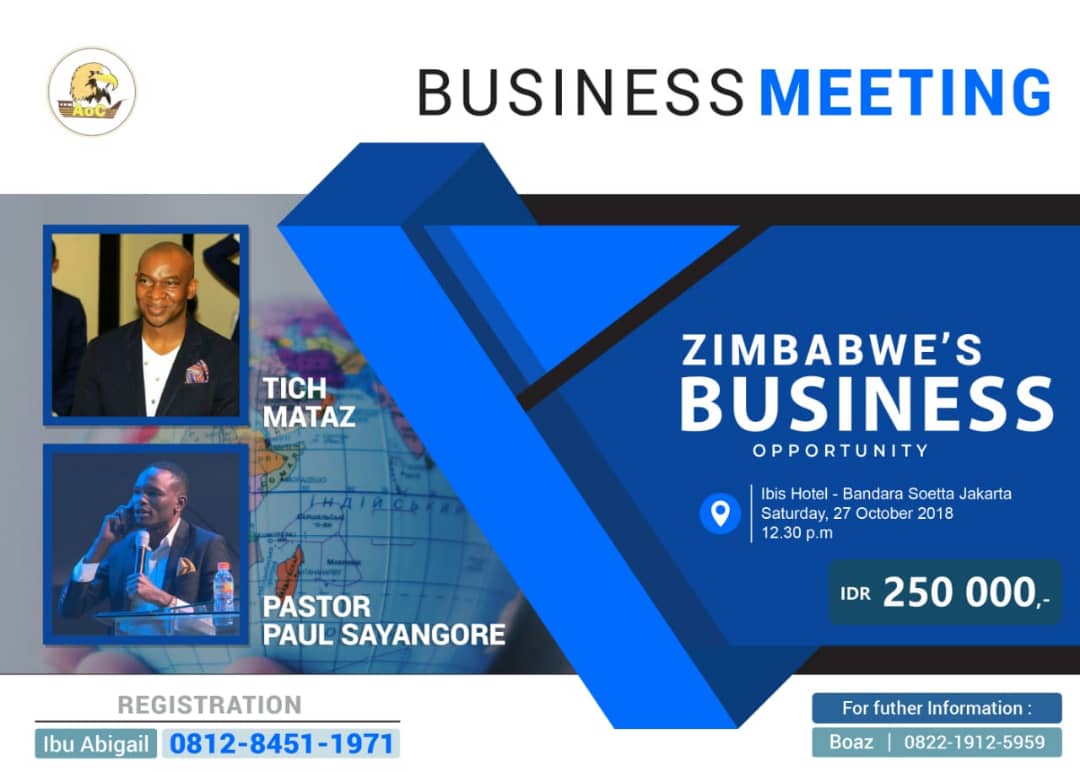 "We have convinced a textile company to invest in Zimbabwe and we are doing these deals in a big way to support our President ED'S dream," said the maverick preacher.
This trip culminated after an Indonesian group visited Prophet Sanyangore early this year in Harare.